When and How to Use Augmented Reality in Print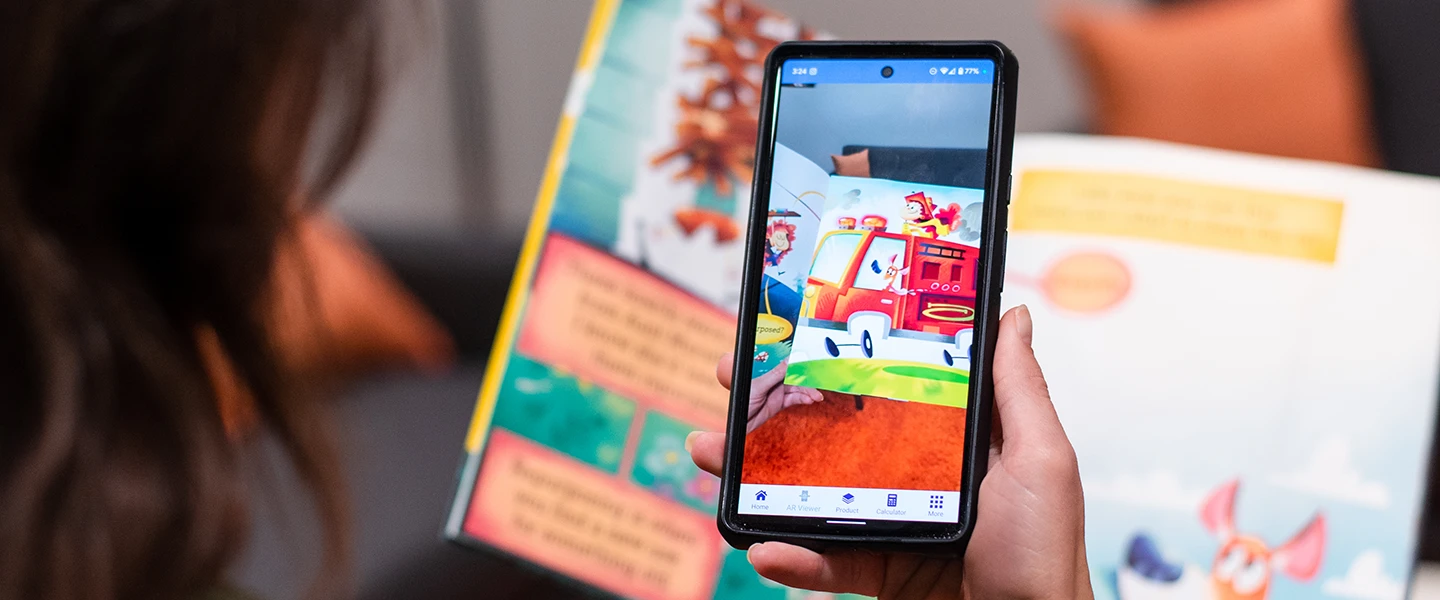 There was a time in the not-too-distant past when augmented reality (AR) was a novelty. The technology was underdeveloped, marketers and designers didn't understand how to effectively deploy it and customers didn't know how to engage with it. It's safe to say things have changed.

A recent report revealed that more than 100 million people in the U.S. used AR to shop online in 2020, and that figure is only expected to increase in the few years, which makes AR one of the more valuable tools for marketers and designers to engage customers in meaningful, personalized experiences that stimulate interest in a product or brand.
And while integrating AR with print marketing may have initially seemed like a strange pairing, it can — when used effectively — connect digital and print to help create an omnichannel experience that informs, engages and delights the user. Let's look at a couple of specific examples of when and how to use augmented reality in print to help spark your creativity on using AR in your next project.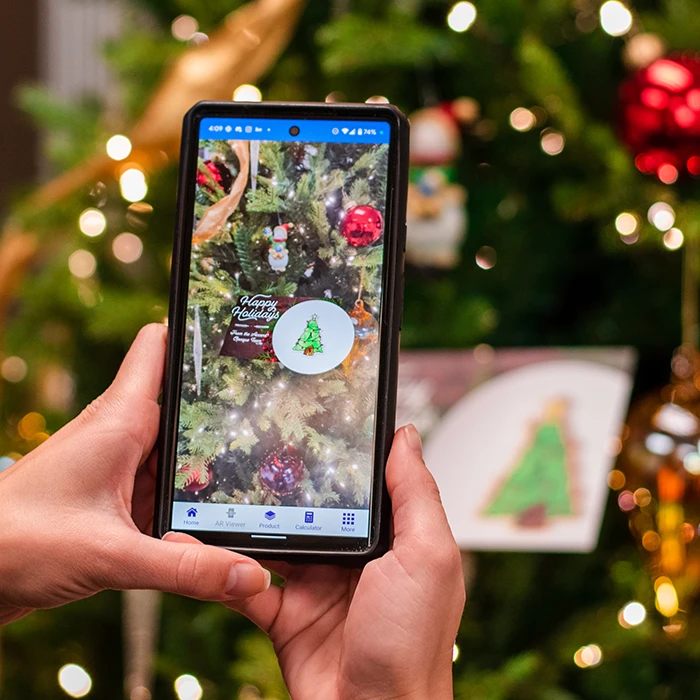 Direct Mail Campaigns
Direct mail is beloved by marketers because of its effectiveness — according to the Direct Marketing Association (now part of the ANA), up to 90% of direct mail gets opened. Plus, a recent USPS report revealed that Millennials — a key demographic in almost any arena — are more responsive to direct mail than Gen X or the Baby Boomer generation.

With AR, designers and marketers can double down on the already receptive audience for direct mail by creating a more immersive environment for customers to learn about a product or service. Using augmented reality in print as a platform to extend the customer experience with information and value can help bolster response and conversion rates — plus, it can provide insightful analytics to help marketers better understand how to most effectively communicate with customers.

For example, you could design a direct mail campaign centered around a postcard with a QR code that, when scanned, opens an exclusive video demo of a product or service — we did something similar with the AR viewer in our mobile app, which we used to bring to life a recent holiday card, and help provide more engaging, customized holiday greeting.

Or, to make things really interesting, you could design what's known as a dimensional or 3D mailer that lays flat when mailed but then pops up when opened for a more interactive customer experience. Take a look at this example of a dimensional direct mailer that uses AR that we created to tell the story of our Ticonderoga Mill.
Catalogs, Brochures or Sell Sheets
Just as incorporating AR with direct mail can create a dynamic omnichannel experience, the same principle applies to using augmented reality in print with pieces like catalogs or sales brochures. A study by the Harvard Business Review found that 73% of consumers engage in multiple channels while shopping for a product or service, and AR can help enhance print as a sales channel by enabling customers to purchase products right from the page.

Try designing a catalog that opens to an interactive product page where customers can further explore products, see real-time availability or discover other compatible products they might be interested in. Or, you could print a brochure or sell sheet that directs customers to an e-commerce site in order to accelerate the ability to purchase available products.

Not only does this eliminate the need and space for lots of copy as can be common in catalogs and brochures, but it also injects some vitality into your sales collateral, and analytics from the AR integration can help you better understand which products are of most interest to your customers.
Event Signage
Sure, event signage can be used in tried-and-true ways such as mere wayfinding or as part of a trade show or exhibition booth to help you entice and inform attendees about your brand, products or services. But using AR can help you transform event signage into a platform for users to engage with you in a more interactive way, and share the value they get from your AR-enabled signage both by word of mouth and social media.

You could design a trade show sign or banner that launches an AR experience with exclusive content, rewards or special offers just for those who visited your booth. Or, to help drive engagement on social media and raise awareness of your online presence, you could create event signage that links to a virtual photo booth where attendees can snap and share a branded photo of themselves across their social networks.

If this sounds too gimmicky, it's important to remember that a key component of using augmented reality in print is creating an experience that deepens a customer's understanding and connection to a product or service, and a little fun or whimsy is often the shortest distance in building a connection that with some staying power.

Inspired to try augmented reality in print? Use Accent Opaque Cover or Accent Opaque Text.