Every Digital Dish features stories, tips, or tricks from digital experts. This month, we spoke with Don Terwilliger and Jeanne Thompson from Digital Color Concepts, a fully integrated graphics company specializing in color retouching and print. DCC was founded in 1987 by Steve Pandolfi, and for the first thirteen years or so, the company was focused solely on retouching, primarily for the fashion and cosmetic industries. By the early 2000s, Steve decided it was time to start producing the work he was retouching. He brought Don on board as a partner and the two began investing in press equipment and rapidly expanding DCC's capabilities. Jeanne joined shortly thereafter in a sales role and has now been with the company for 17 years.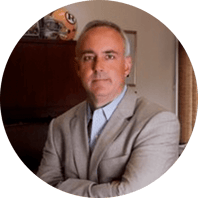 GETTING INTO DIGITAL
DCC shied away from digital printing for a long time because the quality simply wasn't there. "It always had that waxy surface back in the old days," Terwilliger says. "We're all about quality, quality, quality." Around 2008, the company did some testing and the results were finally something they could stand behind. Now, in addition to traditional offset presses, large format presses and bindery equipment, DCC's technology stack includes an HP® Indigo® 10000 and 7900. Not only do they love the fast turnarounds they're able to offer clients, but Terwilliger says it's an area of the company that continues to grow.

A YEAR OF CHANGE
DCC has expanded over the years to service luxury, retail, and pharmaceutical clients, among others, and while pharmaceutical print needs were steady throughout the pandemic, their retail work was all but paused. "It's been picking up decently in 2021," Thompson says. "It's coming back. And almost everything we do for our retail clients — direct mail, in-store signage — is digital." Thompson loves the finishes they're able to do on press. "We can do an embossing effect or a spot gloss, and we don't have to send that out. We can do it ourselves."

THE NEW FRONTIER: PACKAGING
DCC recently got into packaging. Terwilliger says they talked about it for years, but it was really the pandemic that caused them to make a bigger push into the packaging arena. "It helped us fill in some of the gaps," he says."We had the infrastructure for it; our presses can run up to 40pt. board. And we had other equipment we needed — the die cutter, the folder-gluer." Staying agile and adding offset packaging jobs has helped DCC diversify during a time of uncertainty. As Terwilliger says, "We know it's always going to be there — until someone figures out how to get your mozzarella sticks to your freezer without it."

SYLVAMO'S DIGITAL PORTFOLIO ONLINE
"We can print on any digital paper,"
Thompson says,
"but our house stock for uncoated paper is Accent® Opaque."
Check out Accent's full line of inkjet treated and Indigo treated papers.