Why Paper Menus Are Superior to QR Codes
Food delivery services like Grubhub, DoorDash and a handful of others make it easier than ever before to browse their apps for the restaurant you want, scroll through a simple digital menu and have your ideal meal delivered right to your door with just a few quick clicks. And while this is certainly convenient today — even more so during the height of the COVID-19 pandemic when dine-in services across the country were suspended — the digitalization of the dining experience isn't necessarily all it's cracked up to be.
This is particularly true with the replacement of traditional paper menus by QR (quick response) codes in restaurants, breweries and more. While the hospitality industry moved toward QR code menus because they were thought to be more sanitary, easier to change or update and more cost-effective compared with paper menus, there are actually a number of advantages to paper menus when it comes to the customer experience.

With this in mind, let's look at a couple of reasons that paper menus are superior to QR codes and why more restaurants should be putting paper menus back on the table.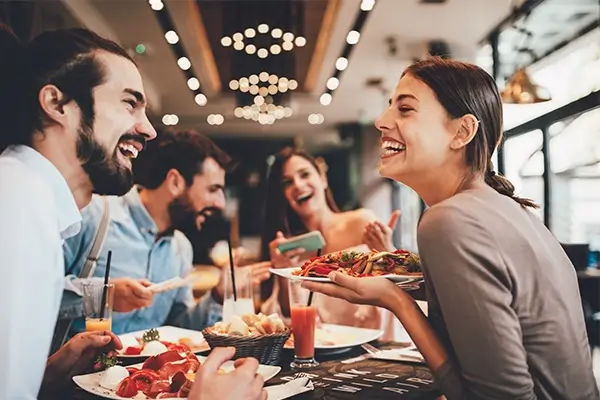 Eventizing the dining experience
As more consumers return to indoor dining and restaurants return to their pre-pandemic processes, there is an opportunity for restaurants of all levels, from fast-casual to fine dining, to make the act of dining out special, or to eventize the dining experience. Ordering food on smartphones and tablets was normalized during the COVID-19 pandemic, and paper menus – especially those that use premium paper stock and eye-catching finishings — can go a long way in making the dining experience feel special and unique again.

Plus, paper menus that incorporate interactive design elements or visual cues can delight and engage customers, and create a more memorable restaurant experience. For example, don't think of your paper menu as just a list of things for customers to eat, but rather think of a paper menu as an extension of your restaurant's brand — essentially, it's a blank canvas for you to extend the motif and vibe of your establishment.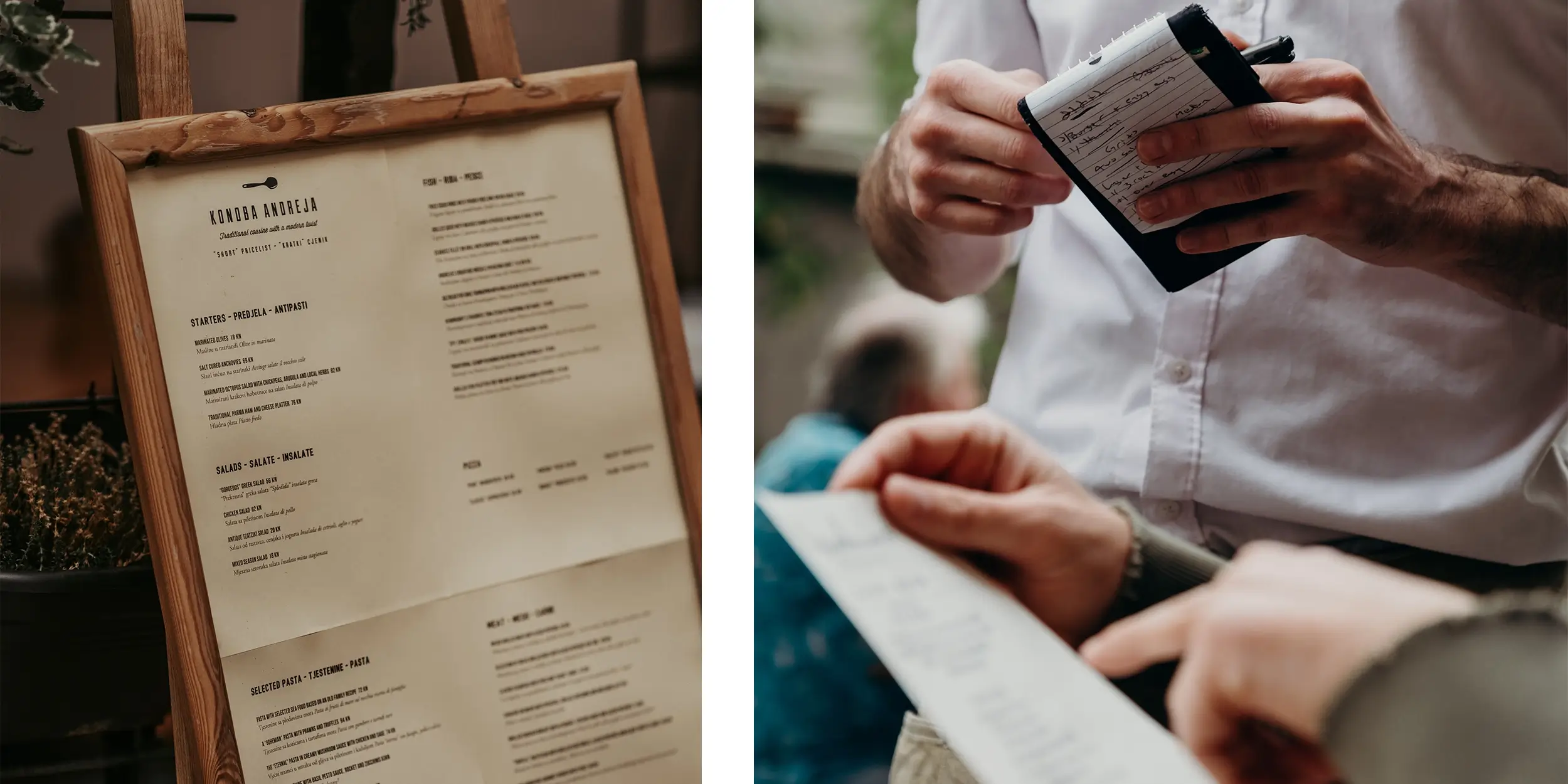 Paper menus can be eco-friendly
Single-use paper menus — unlike straws or plastic utensils — are easily recyclable and can often be produced using post-consumer products, which closes the loop on sustainable paper usage. Menus can also be manufactured using post-consumer fibers, and restaurants can choose from a variety of recyclable materials such as Accent® Opaque RE-30, which come from responsibly managed forests and are Forest Stewardship Council® (FSC®) certified.

Aside from sustainable paper choices, restaurants can also partner with printers who use eco-friendly inks that help provide a high-quality print product without damage to the environment. Some inks used in commercial printing contain VOCs (volatile organic compounds), which are chemicals that are released into the air during manufacturing. Inks with no or low VOCs such as those made from soy, linseed, canola or safflower oil are more sustainable alternatives.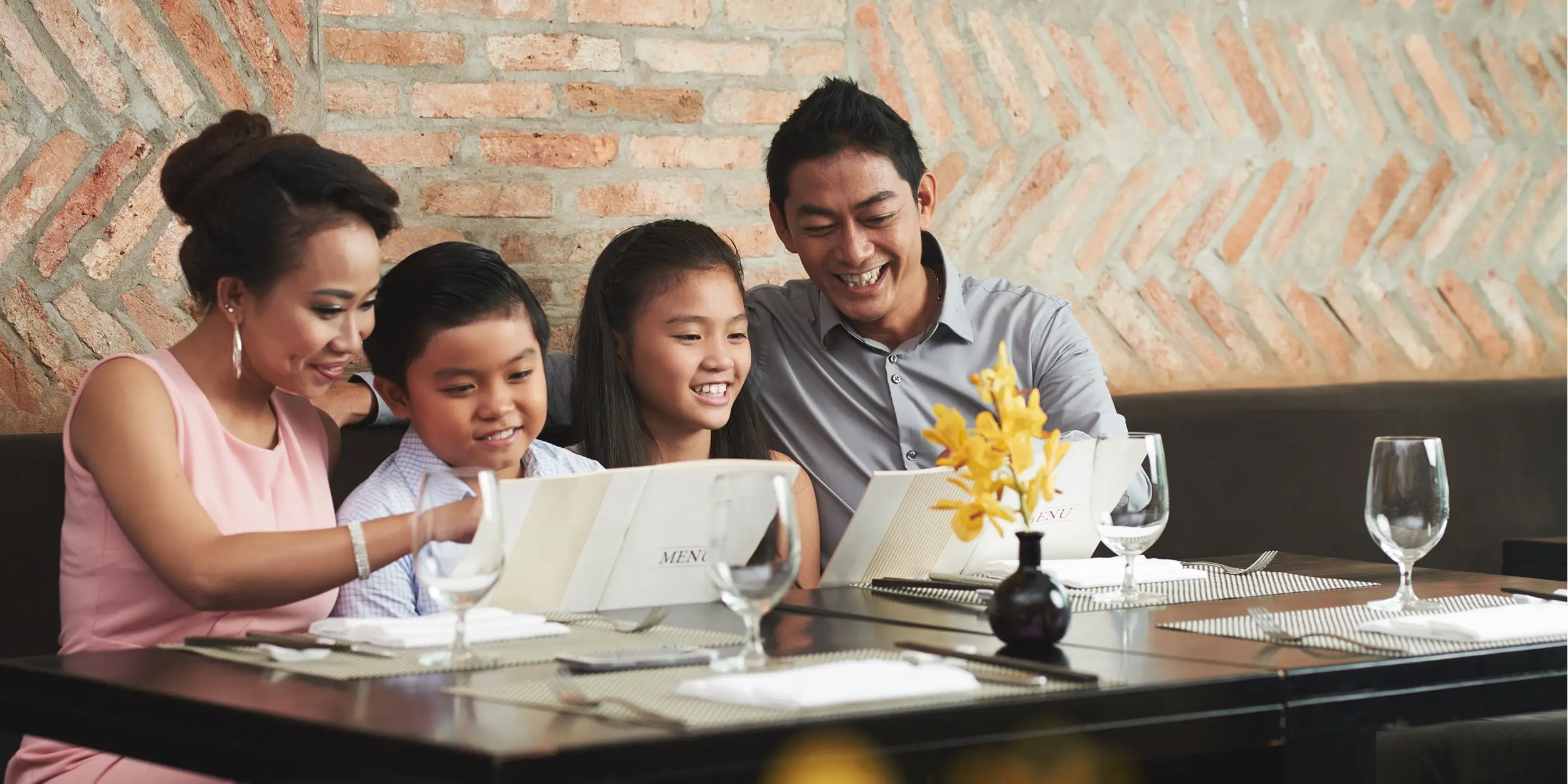 Paper menus free up time and money
For restaurants with a small staff or those with tight budgets, the idea of QR codes and digital menus can be somewhat daunting. Because of the digital components necessary to execute a QR code menu — the actual QR code itself, a landing page and an online system to edit the menu or landing page based on availability of menu items – smaller restaurants may not have the resources or acumen to offer a QR code menu that is reliable, error-free and provides the kind of streamlined dining experience consumers come to expect from such digital tools.

Plus, digital integrations such as QR codes and landing pages can mean longer lead times in readying your menu for customers, especially when it comes to troubleshooting technical issues such as website load time or mobile compatibility.

Paper menus, on the other hand, can be easily printed as needed, with many restaurants updating their menus daily to reflect the latest chef's specials. This not only reduces lead times but it also allows you to spend more time and money on other aspects of restaurant operation as opposed to technical concerns like web development, software upgrades or privacy concerns.
Are you ready to put paper menus back on the table? Our Paper Menu Playbook has more information about why paper menus are the ticket for today's restaurant industry. Download the playbook to learn more.