As a print professional or artist, you keep your finger on the pulse of the print industry. Podcasts are an ideal way to keep up with innovations in print while getting to know accomplished, notable and interesting personalities in the print space. Whether you listen for motivation or for tips to take your business to the next level, here are five podcasts that will help you get ahead of print trends and stay inspired.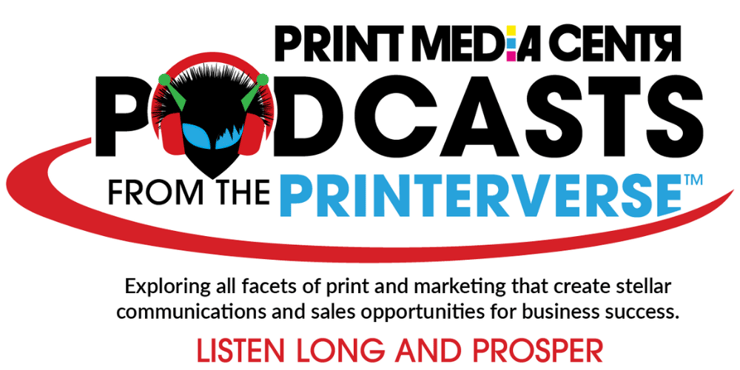 The Printerverse renewable resource
Hosted by Deborah Corn — delightfully named Intergalactic Ambassador of the podcast — the Printerverse is dedicated to sharing resources and inspiration with printers and the marketing community. In this podcast, get to know inspiring guests like Trish Witkowski from Fold Factory and Morten Reitoft from INKISH.TV as they explore all facets of the print universe.

The Printerverse will help you get motivated while sharing insightful tips and resources to boost your business. Blast off into this fun podcast by visiting the Printerverse website.
Hello, Print Friend
On the design side of the print industry is Hello, Print Friend. Formerly known as pine|copper|lime, this podcast is about contemporary printmaking and is dedicated to celebrating printmaking culture through interviews with the artists, curators and printers who bring the medium to life.
Each episode of Hello, Print Friend features notable artists and printmakers from around the globe. The podcast explores the craft and how it brings people together, regardless of where they may be located in the world. Check out the podcast to learn more.
Letterpress Digest: A Podcast About Letterpress Printing
If you're interested in the craft of letterpress, Letterpress Digest is a perfect fit. Hosted by Jordan Berry, the podcast welcomes a wide variety of skilled and influential artists to discuss their experiences with letterpress.

Whether you're curious about how to launch a business in print or are interested in practical tips like how to design for letterpress, this podcast is an excellent resource that features practical and entertaining stories. Listen to the podcast to learn more.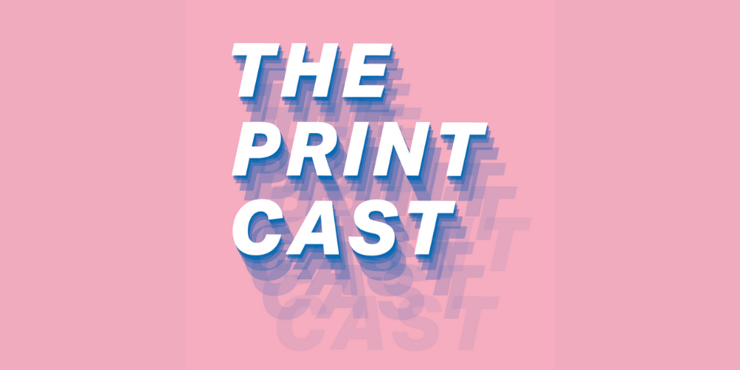 The Print Cast
The Print Cast is a podcast dedicated to the expanding realm of printmaking, acting [in their own words] as "an inky finger on the pulse of what's happening in print today." Hosted by Nick Naughton, a master printmaker with 20 years of experience in commercial print and fine art, the podcast features interviews with a variety of notable guests in the field.
The Print Cast is an insightful show about sharing stories, business ideas and news that affect artists and printmakers worldwide. Find out more about the podcast through their website.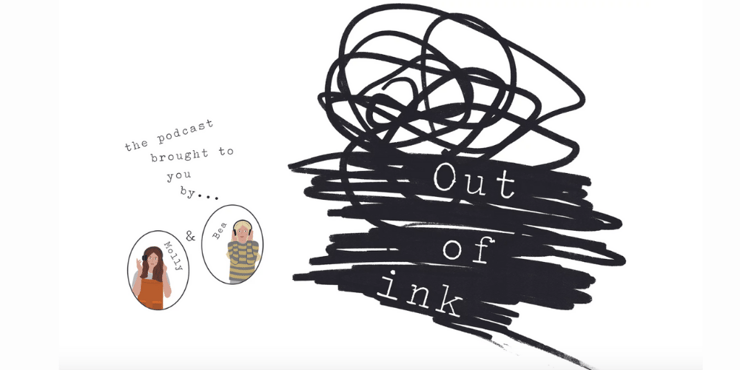 Out of Ink
Based in England and hosted by Bea Baranowska and Molly Lemon, Out of Ink features episodes about printmaking, life and the challenges of running a small print business.

Launched in April of 2021, this brand new podcast isn't afraid to tackle important subjects from going from part to full-time as an artist to handling criticism and rejection. Want to hear more? Visit Out of Ink's website to listen to each episode.


From print marketing and business growth to getting to know a plethora of talented artists, these print podcasts are ones you shouldn't miss.