SFI, FSC, PEFC: How to Choose Sustainably Made Paper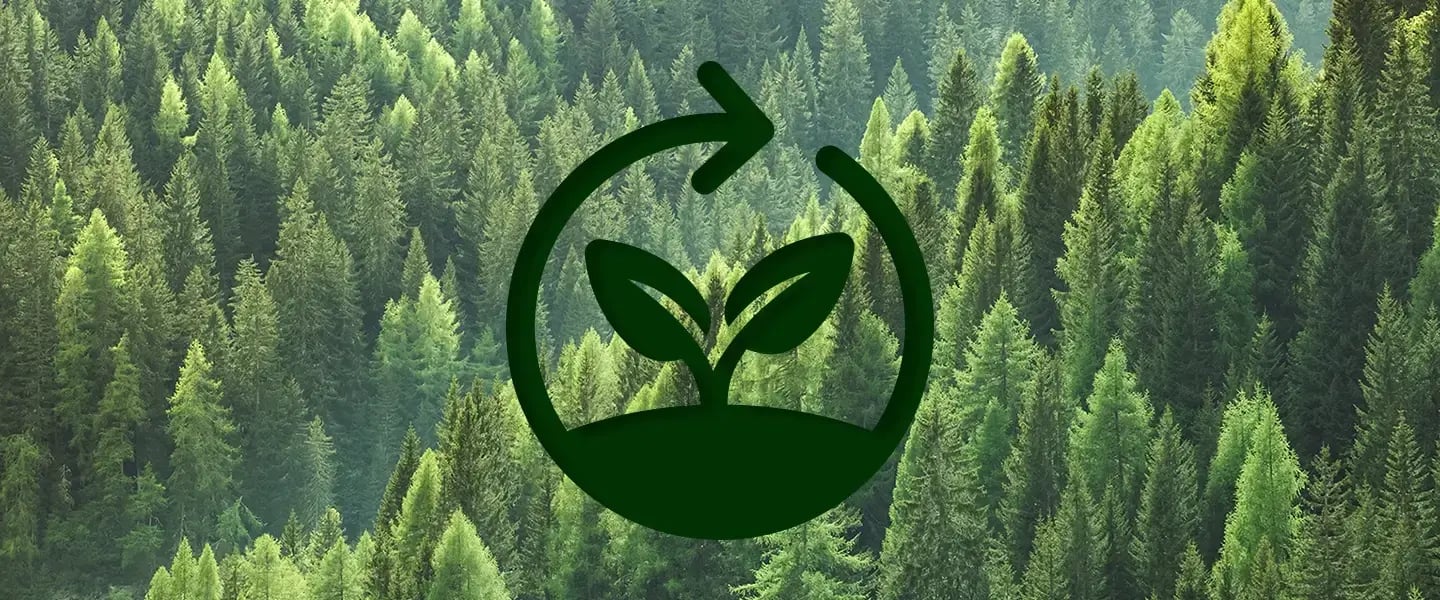 The continued growth of sustainability initiatives across industries is pushing designers and printers to prioritize paper that is produced via sustainable harvesting and manufacturing practices, including responsible forest management and forest replenishment.
What complicates the matter is interpreting and understanding the various sustainability certifications that communicate to designers and printers the kind of forest where the paper was sourced, how it was harvested and the manufacturing processes that helped turn wood fibers into paper sheets.
With this in mind, let's look at the questions to ask your paper provider about some of the more common sustainability certifications in order to help you choose a paper that is made sustainably and responsibly.
Does the paper come with a Sustainable Forestry Initiative on-product label?
The Sustainable Forestry Initiative (SFI) is a global organization that recognizes paper sourced from sustainably managed forests, and also helps guide consumers toward partnering with paper manufacturers who work with responsibly managed forests via their online directory.
The SFI works with a number of accredited, third-party governing bodies in accordance with their own internal evaluation standards in order to determine whether paper meets the criteria to carry a SFI on-product label — this criteria includes wood fibers harvested from certified renewable forests and paper that contains post-consumer fibers or other raw material that is harvested or used in a sustainable manner.
What's unique about SFI certification — and what also helps ensure you're printing with an eco-friendly mindset — is that it extends beyond harvesting and manufacturing to include the entire paper supply chain. The SFI has several chain of custody on-product labels that recognize where paper has been sourced and produced with an emphasis on preserving wildlife habitats, water conservation and reducing carbon emissions.
Paper that is SFI certified — like Accent Opaque premium paper — has been produced under the philosophy of end-to-end stewardship of the natural resources required in paper manufacturing, which in turn can help you meet your print sustainability goals.
Is the paper recognized by the Forest Stewardship Council?
The Forest Stewardship Council® (FSC®) is a global non-profit organization that works with a variety of stakeholders to protect forests and promote healthy, resilient forest systems that can be used for the sustainable manufacturing of consumer products like paper.
What makes the FSC® a unique organization is, aside from helping to ensure the responsible harvesting and manufacturing of paper, that they also focus on fair labor and wage practices, ethical social and community standards and biodiversity preservation. In addition to consumer products like paper, the FSC® also certifies forests that are sustainably managed and replanted after trees are harvested.
The FSC® also partners with a variety of non-governmental organizations (NGOs), environmental groups, manufacturing associations and retail associations to maintain and advocate for the ecological health of forests around the world.
The FSC® has three primary on-label certifications for paper that was sustainably sourced and/or produced:
FSC 100%®, which recognizes paper where 100% of the fibers come from responsibly managed, FSC-certified forests
FSC Recycled®, which certifies the paper is made from 100% recycled materials
FSC Mix®, which is a certification that applies to paper produced using a mixture of materials from FSC®-certified forests, recycled materials and/or FSC®-controlled wood. While controlled wood doesn't come from FSC®-certified forests, it does mitigate the risk of using material that comes from unsustainable sources
Using paper with a FSC® certification like Accent Opaque RE-30 not only better aligns your print with important sustainability benchmarks, but it also makes your print socially and ethically responsible because of the emphasis the FSC® places on the entire value chain.
Does the paper come from a forest recognized by the Program for the Endorsement of Forest Certification?
Whereas the SFI and FSC® primarily certify sustainably manufactured products or those that use recycled or sustainable materials, the Program for the Endorsement of Forest Certification (PEFC) is a global, non-profit, non-governmental organization that promotes the management of sustainable forest systems via independent, third-party certifications.
At the core of the PEFC's philosophy is helping forest owners of all sizes understand and implement the tools and standards to create a renewable, responsible approach to cultivating and harvesting forest resources — about 73% of the world's certified forests are certified by the PEFC, which makes the group a major player in global forest preservation.
In addition, the PEFC also partners with and guides NGOs, labor unions, trade associations and business organizations on the link between sustainably manufactured products and ethical business practices to create a more responsibly managed supply chain.
While the PEFC does not certify specific products, purchasing paper manufactured from PEFC certified forests not only increases the sustainability of your print project, but it also helps further a global approach to educating and empowering forest owners to think more deeply and strategically about how their forest management practices can impact forest conservation on a worldwide scale.
Accent Opaque is committed to offering our customers high-quality paper that is sustainably sourced and produced. Want to see our sustainable papers in action? Browse our sample gallery and request one for yourself.