Sending Direct Mail? Here's Why Your Envelope Matters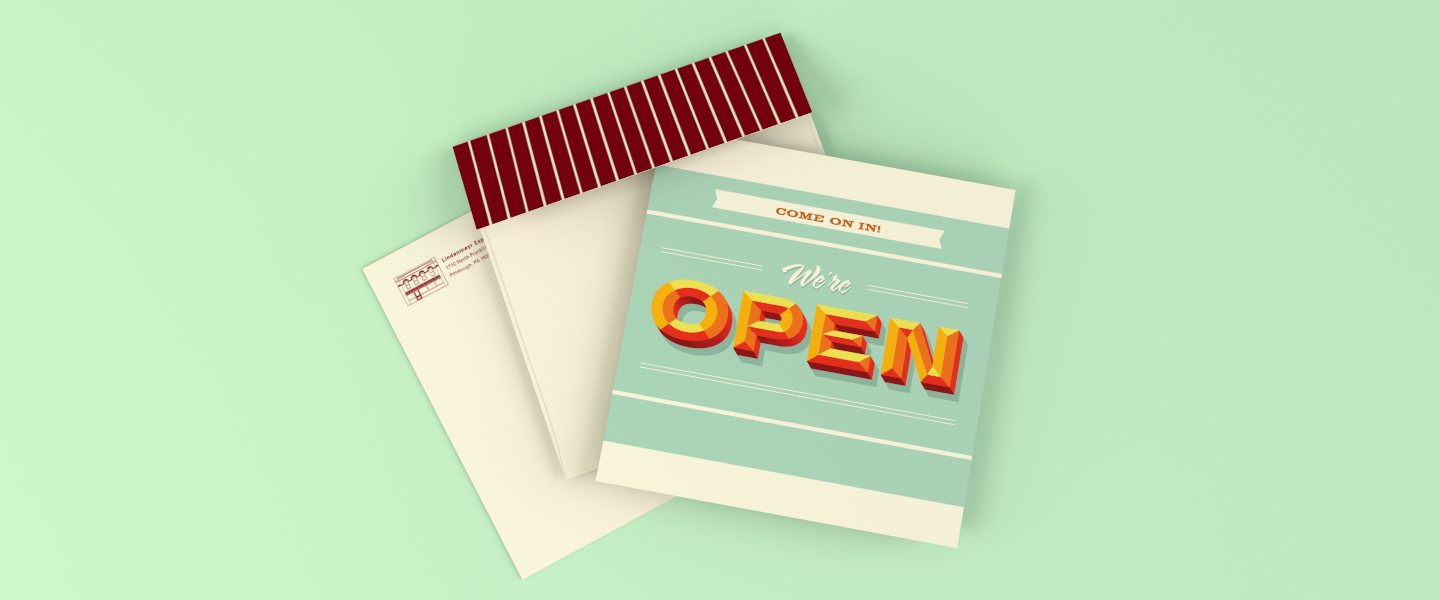 You only get one chance to make a first impression. This is true in life, but it's also true in direct mail, particularly when it comes to the look and feel of your direct mail envelope. While self-mailers are an effective direct mail form, there are times when multiple print pieces are necessary to properly engage your target audience.
In these instances, the outer envelope of your direct mailer is your opportunity to make a positive first impression that moves your audience to open and interact with your messaging. Plus, there are more practical concerns, such as choosing an envelope stock that will best protect and secure your mailer until it reaches your recipient's mailbox.
Designers and marketers need to devote some consideration and thought to their direct mail envelopes in order to facilitate effective campaigns, and, here, we'll look at a couple of reasons why you should keep the envelope in mind when designing your next direct mail campaign.
A direct mail envelope can help convey your brand identity
The envelope of your direct mailer can leverage your brand identity or recognition the moment your recipient opens their mailbox. Rather than opting for a standard white envelope, you can infuse your outer envelope with your brand colors, logos and other design elements to help build a sense of connection and trust with your audience right out of the gate.
Not only can your envelope help supplement the content and design of the mailer within, but using the envelope as an initial launchpoint to convey your branding and messaging can build excitement and anticipation to open the piece. Plus, using small amounts of text that tease at the offer or content inside can add a little extra wow factor to your envelope, and even help to increase the open rate of your campaign.
Accent® Opaque is a premium, uncoated paper with excellent opacity to minimize show-through, and the paper's 97 brightness can help you design a truly stunning envelope that grabs the recipient's attention at first glance.
Your direct mail can tap into the tactile or sensory possibilities of print
Part of what makes direct mail such a powerful communication tool is that it taps into the tactile or sensory nature of paper. The tactile nature of print not only helps people better retain information and connect more complex ideas, but it also lends itself to faster and more complete information recall — this is a large reason why many consumers still prefer paper versions of critical communications such as account statements or invoices.
For this reason, marketers may opt for heavier or textured paper to help their direct mailers make a more concrete, deeper connection with their audience, and the same principle applies to your direct mail envelope. Incorporating textured paper or a heavier paper stock can go a long way toward differentiating your envelope from others in the mailbox in a tactile sense, and it can also help create the look and feel of a high-value piece.
Plus, using specialty inks, finishings or even scented paper for your direct mail envelope can take the tactile and sensory experience of your mailer to a whole new level before your recipient even cracks the seal.
Available in finishing options that include White, Warm White, Smooth and Vellum, Accent Opaque Envelopes provide the versatility you need to design a high-quality envelope that connects with your audience on a deeper level.
Your envelope plays an important part in complying with USPS® regulations
While compliance with USPS size and weight requirements is more practical and a little less fun, it's nonetheless extremely important in executing an effective direct mail campaign, especially if you are creating and converting a custom envelope. Designing an envelope that does not adhere to size and weight restrictions can significantly impact your postage costs, and it can lead to delays or complications in delivery.
As such, it's important to choose an envelope paper with as wide a variety of size and weight options as possible. This not only allows for more flexibility and versatility in terms of the dimensions and configuration of your envelope — this includes features like windows or sealing tabs — but it also can help spark your creativity while still ensuring alignment with USPS guidelines.
Now that you know more about why the envelope of your direct mailer matters, let us help you find an envelope that truly makes an impression. Learn more about Accent Opaque Envelopes.