Highlights: The Accent Camera Captures Adobe MAX
Did you catch us at Adobe MAX? If so, you got a chance to see the world through the lens of the Accent Camera, the latest in our family of paper-craft giveaways that come to life through augmented reality.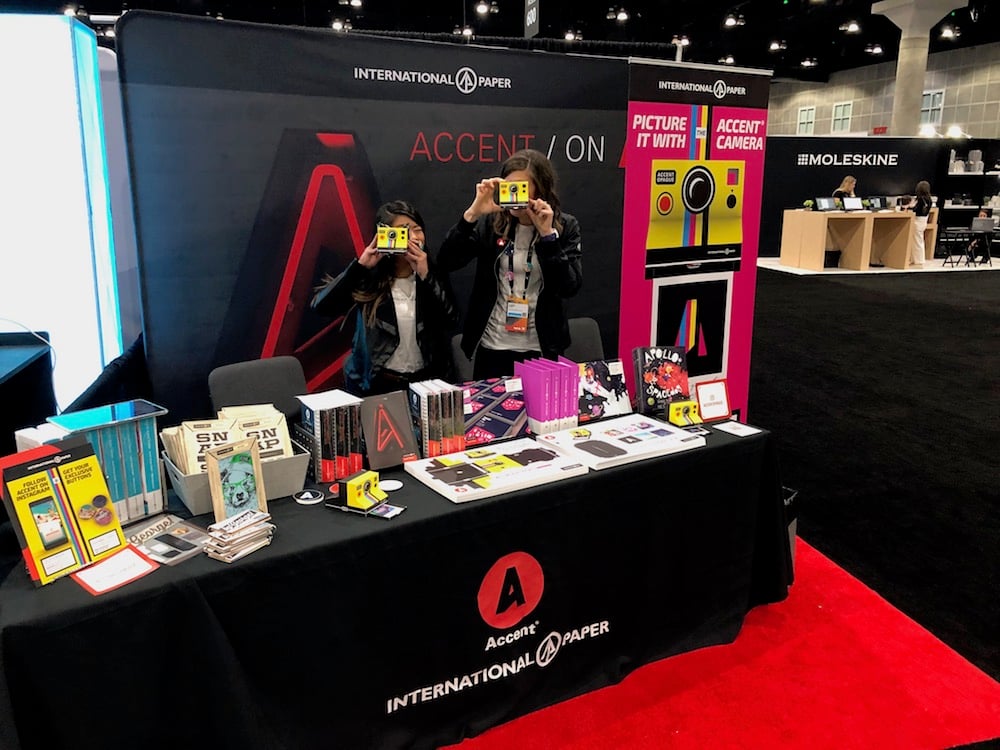 Like the Print Guys and the Accent TV, the Accent Camera acts as a bridge between the world of print and the digital world, but the Accent Camera's got an extra-special hidden surprise: behind-the-scenes tips and tricks from the making of the Accent Swatchbook.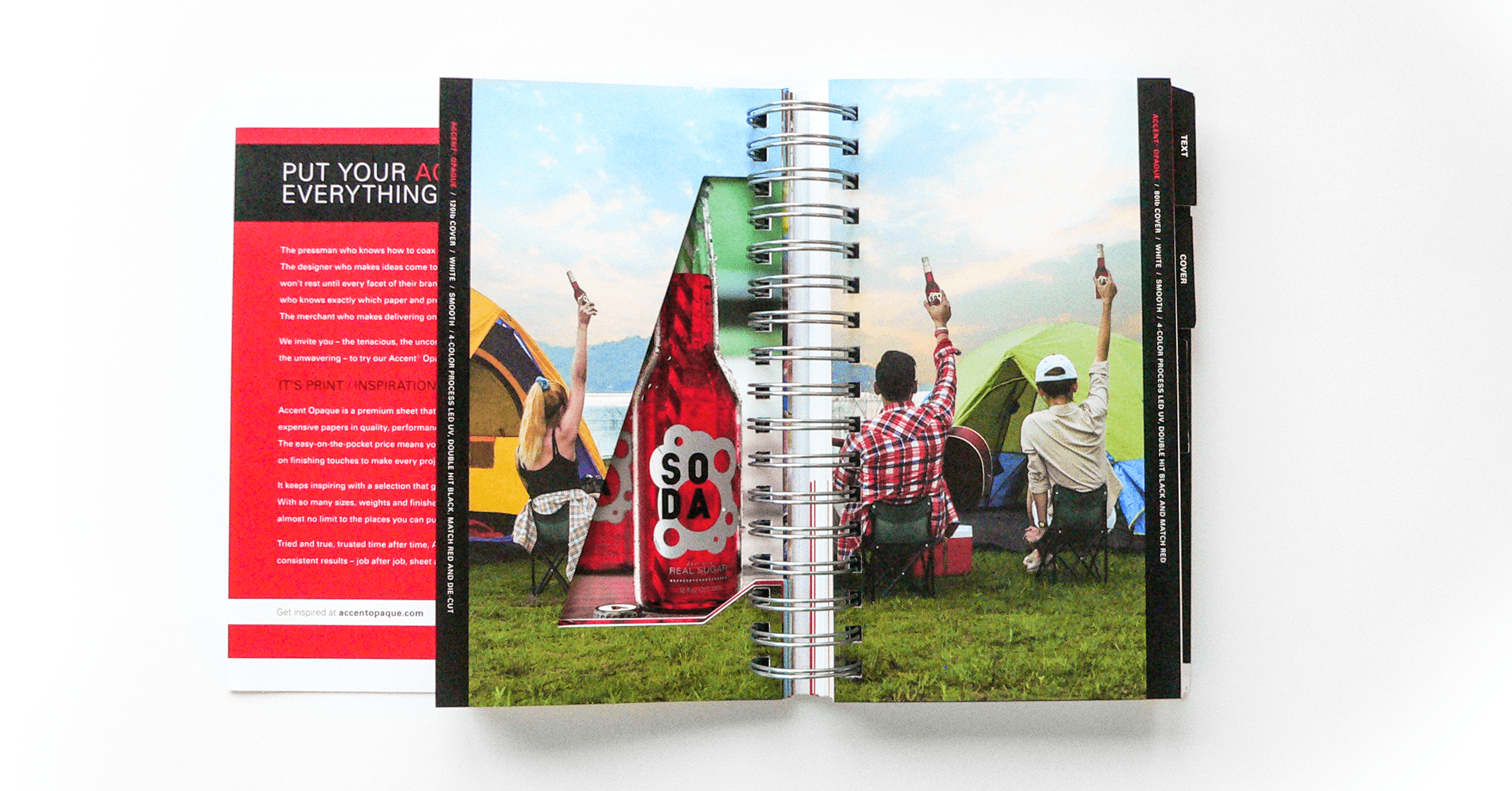 A Journey Behind the Scenes
The Accent Swatchbook not only acts as a guide to Accent's sizes, weights, and finishes but it also demonstrates Accent's performance; to create it, we used a variety of printing and finishing techniques, including gloss and textured UV coating, holographic foil stamps, die-cutting, sculpted embossing, and more. Since the new swatchbook launched, printers and designers alike have been curious about how it was made. So, we decided to take people behind the scenes at MAX.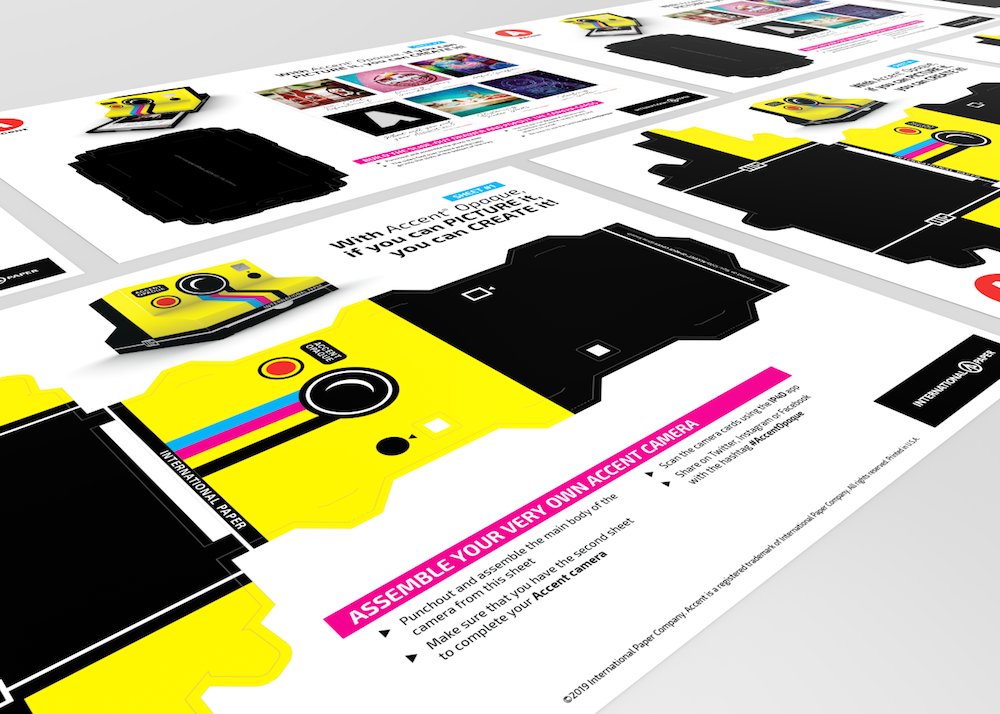 How the Camera Works
The entire camera is printed on one sheet of Accent Opaque White Smooth 120 lb. Cover. Pop the pieces out and construct the camera and its slide-out tray by following the directions printed on the sheet. Once your camera is constructed, pop out the corresponding set of AR cards, which live in the camera tray when not in use. The fully constructed print piece is reminiscent of a vintage instant camera, complete with CMYK retro stripes.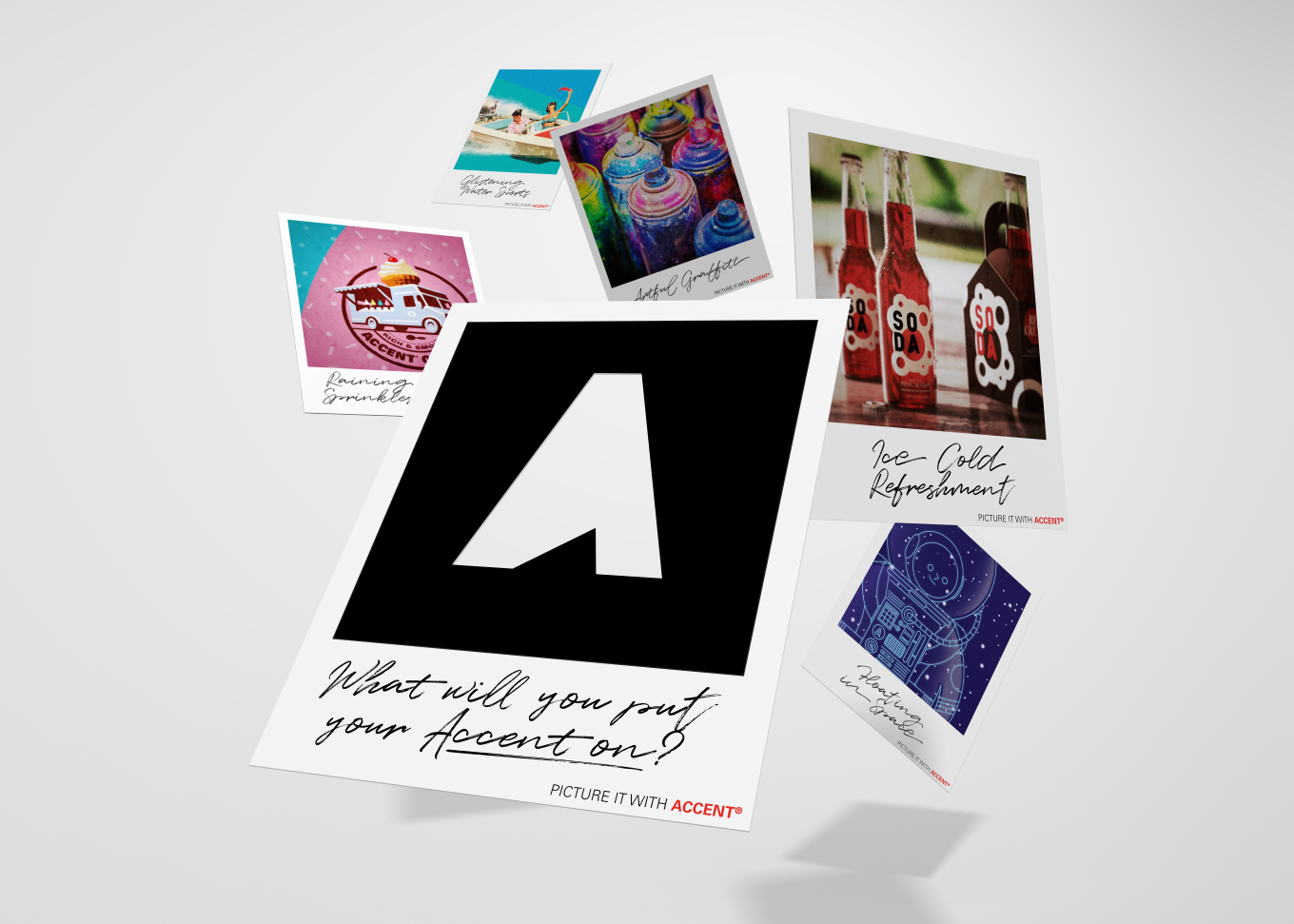 How the Camera Cards Come to Life
Scan the camera cards with the Sylvamo+ app to reveal behind-the-scenes videos featuring 3D renderings and finishing tips from the making of the Accent Opaque Swatchbook, including:
How we decided which spreads to create in Illustrator as vector artwork and which to create in Photoshop as images, based on each finishing technique we used
How we combined the right paper choice with special finishes to make each spread shine
Which illustration is — surprise — actually a foil stamp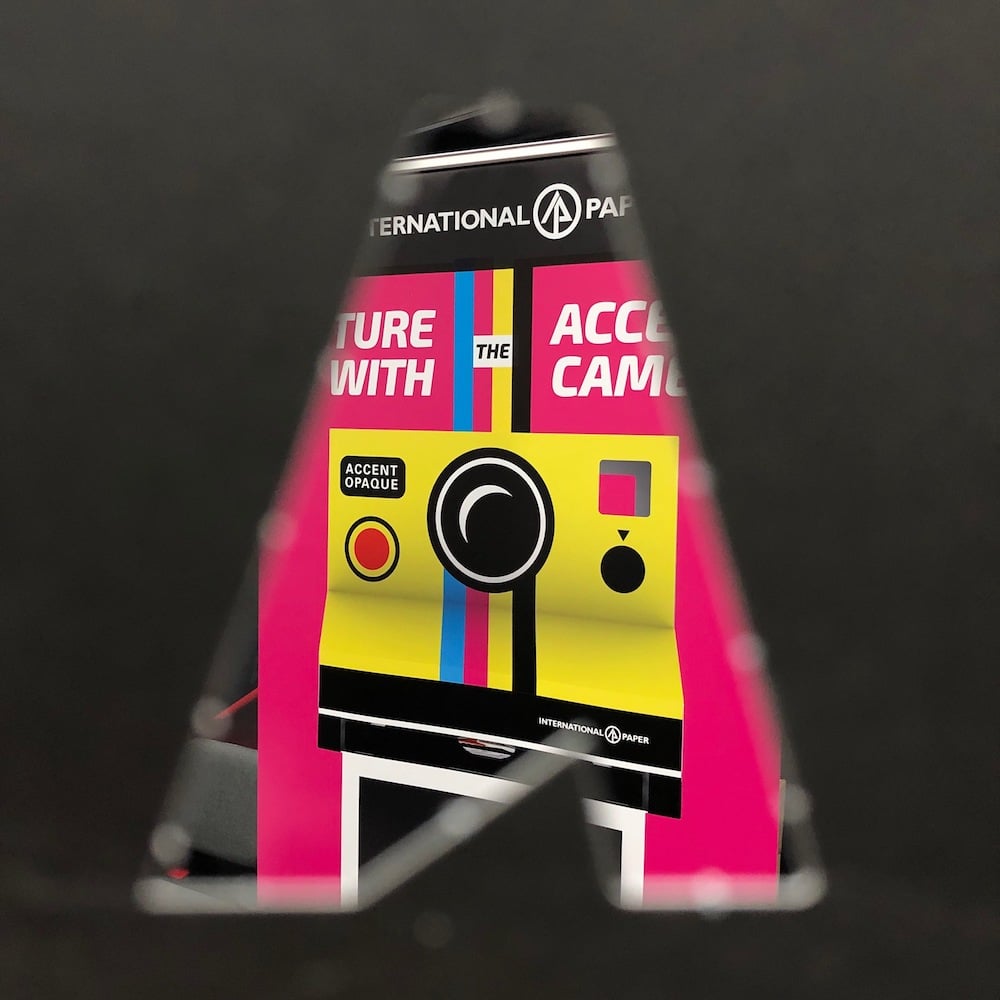 These tips from our team show you how we brought our vision to life, and now it's your turn. Request your Accent Camera, and show us how you Picture It with Accent.