Digital Dish: September 2021
Every Digital Dish features stories, tips or tricks from digital experts. This month, we spoke with Bill Duerr, President of Hatteras. Bill literally grew up in the print shop — his father Charlie Duerr founded Hatteras in 1983. After studying digital media, Bill joined the company full-time 12 years ago, starting in sales so he could learn the market and get to know Hatteras customers. Today, as the company's President, he has a distinctive vision for the business that — you guessed it — includes plenty of digital print.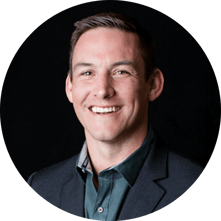 Hatteras has invested heavily in digital technology. The company's digital sheetfed department relies on three HP Indigo 12000s and an HP Indigo 7900. The large format department is also digital and boasts three EFI VUTEks (a GS3250, an HS125 and a GS5500) as well as a brand new Durst P5 350. "It's really led to a lot of growth for us," Bill says. "We're doing some really cool things in both of those departments." Read on to find out what he means!
PRINT FORWARD
"One thing I saw that confused me," says Bill, "was competitors calling themselves 'marketing services providers' and dropping the print from what they do. For us, we do more than print, but at the end of the day, it's the core of our business." Hatteras has evolved over the years, adding not just digital and large format but also warehousing and fulfillment, data processing, mailing and more, but Bill sees these value-added services as part of a complete print solution — with a heavy emphasis on print. "Print is changing, but it's not going away; we're changing with it."
A PROGRAMMATIC APPROACH
"A lot of print shops are job shops," says Bill, "but we like to focus on programs that are consumer-driven." For example, one of Hatteras' clients offers an app that syncs with the user's photos and allows them to order customized framed prints. Hatteras receives these orders via a direct data feed, routes each order (depending on its size) to either digital sheetfed or large format and ships the finished products directly to the consumer within 12 hours. A high level of automation, leveraging HP SiteFlow along with proprietary workflow tracking software, enables Hatteras to produce thousands of prints on an average day and easily scale during the holiday season.
THE CUSTOMER CONNECTION
Other programs involve Hatteras actually keeping the client's products in inventory, personalizing them based on online orders and shipping direct to the consumer. Bill says, "Our ability to manage that complexity — from handling the inventory the proper way to creating the promotional package using our traditional offset printing, die cutting, folding, gluing and assembly capabilities — and then to pull in the personalized data component and marry the three together — for us, that is our secret sauce." He thinks of it as helping brands connect with consumers on a one-to-one basis and sees it as a huge opportunity. "We're putting a personalized product directly in the consumer's hands, and that is an area of our business that I see growing."
SYLVAMO'S DIGITAL PORTFOLIO ONLINE
Looking for paper to make your wildest digital dreams come true?