Digital Dish: Q1 2022
WELCOME BACK TO OUR DIGITAL PRINT EXPERT
If you've been a Digital Dish subscriber for a while, then you probably remember Rick Williams, Digital Print Expert. For years, Rick dished out his digital knowledge for our email subscribers in fun, food-themed nuggets. He's covered topics ranging from untreated vs. treated papers to how to optimize performance on a new digital press, and he also taught our Master Class on digital and inkjet printing.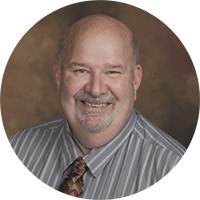 Rick retired at the end of 2019… but once a Digital Print Expert, always a Digital Print Expert. He's kindly agreed to share his expertise with us again — via quarterly installments,just for Digital Dish subscribers.

Stay tuned in the coming months for Rick's predictions on where digital printing is headed, advice for choosing the right paper for your print job, interviews with industry experts and more.
And while you're waiting, catch up on all four episodes of his master class series:
Profiling & Linearization of Your Digital Press
FAQ for the Digital Print Expert
WELCOME BACK, RICK!