Digital Dish: November 2021
Every Digital Dish features stories, tips or tricks from digital experts. This month, we sat down with Bob Baldridge, President & CEO of Varispark, and Steven Bukovich, Solutions Consultant at Varispark, to talk about how embracing digital printing has revolutionized the way Varispark does business and what they wished they'd know when they got into the inkjet game.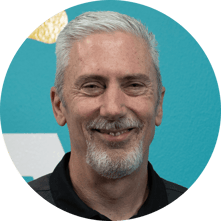 WHY INKJET
"Digital printing completely transformed our business," says Bob. The technology has enabled Varispark to go after short-run, print-on-demand projects that include variable data and variable imaging. Bob sees several advantages to inkjet specifically: "It significantly lowers the cost of variable data printing; it is a very reliable technology and the color consistency is unbeatable; and, depending on the device that you own, it also can improve speed and throughput of jobs." Plus, he says, their customers love it because it enables them to use their data more strategically.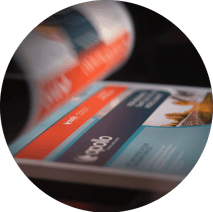 FACTORS TO CONSIDER
Varispark has been transitioning more and more jobs from offset and toner-based digital devices to inkjet. "Quality and cost per unit are the two biggest factors," says Bob. Steven agrees: "The more efficient a press is, the more money we can save our customers," but the quality has to be there. The flexibility to run different weights and grades of paper is also important, says Bob, because customers like to have a wide variety of papers to choose from. "When we first got the Canon VarioPrint i300, we were a little surprised to find that there were limited stocks that had been approved for the machine." Today, the list of approved media for the press has expanded significantly, but it's something Bob recommends researching in advance.
INKJET FOR THE WIN-WIN
Today, the Varispark team is proud of the way their own growth has enabled their customers to grow, too. For example, one of their large multi-unit franchise customers does a lot of direct mail marketing. Thanks to the efficiency of their inkjet press, Varispark was able to create an online solution that allows each franchisee to upload their data and easily order a campaign. With over 100 variable templates, each with options for customizable return addresses, images and phone numbers, every campaign can be tailored to the franchisee's local area. Varipark's work with this customer has helped the franchise to grow rapidly and add hundreds of new franchisees in a short period of time. "This has truly been a win-win partnership," says Bob.
SYLVAMO'S DIGITAL PORTFOLIO ONLINE
We couldn't agree more — researching approved media for your digital press ahead of time is a great idea.