Digital Dish: December 2021
Every Digital Dish features stories, tips or tricks from digital experts. This month, we spoke with Mark and Justin Strickler of Trilon Graphics. Trilon is a third-generation family business started by Mark's parents in the 1960s in Manhattan. In 2000, they began the transition to digital printing, investing in a Xerox Docucolor 12. By 2004, they'd decided to sell their offset hardware and go full digital, adding two ColorPress 1000s. By the time they moved to their current location in Moonachie, NJ, they were a fully digital one-stop shop, with equipment for in-house finishing from coating and foiling to stitching, folding and binding.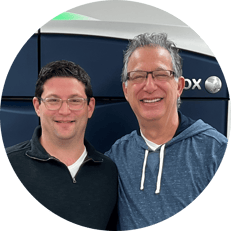 Mark's son Justin joined the company in 2013, bringing his own creative vision to the company. He implemented cloud-based prepress and estimating software, led the company in an expansion into letterhead and envelope printing, and recently led an install of full mailing equipment.
We spoke to Mark and Justin about what digital printing has enabled them to do and where they see the future of print going.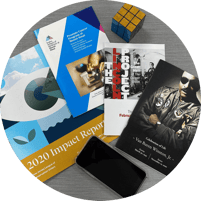 CREATIVITY AND CRAFT
Trilon prides itself on its creativity. The team enjoys challenging projects, such as one recent client request to create a perfect-bound book with a clear cover. "Give us a day and we'll figure it out," they said, and they did — with a lot of testing. Their clients love to push the boundaries with intricate folds and unusual paper choices. "If there's a stock someone wants us to test, we'll give it a shot!" says Mark. Trilon is currently doing a lot of art books — both softcover and hardcover — which gives them an opportunity to demonstrate their craft. "We just did a 52-page art book, and we got it smyth sewn with a hard cover, just as you would if you put it on a 40-inch press and ran a 400-page book."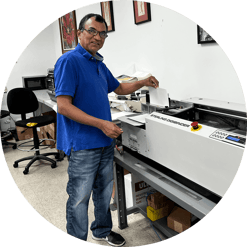 YOU'VE GOT TO GET YOUR HANDS DIRTY
Mark and Justin call themselves "digital printers with an offset mentality." They have a hands-on approach, examining every press sheet that comes out. Justin even does a lot of press maintenance himself, having absorbed teachings from Xerox technicians over the years. "I'm always tweaking to make it run better," he says. One of the family mottos: "You've got to get your hands dirty to understand what you're doing."
A MODERN-DAY ONE-STOP SHOP
Justin says it's important to him that Trilon stay ahead of the curve so they can adapt and change quickly. He's optimistic about the coming year for printers, and he predicts that mailing is only going to increase, which is why he pushed for an investment in mailing equipment. Mark adds that it's not just mailing, but the fact that more and more customers require a one-stop shop for mailing because they don't have the bandwidth to finish pieces in-house. "Back in the late 50s and 60s," says Mark, "there were letter shops that did everything. If you needed something printed, folded, and mailed, they did that. And that's what we do for our customers."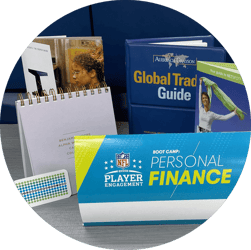 SYLVAMO'S DIGITAL PORTFOLIO ONLINE
Trilon is happy to say that business is booming, and now it's all about selecting the perfect paper. Good think Accent® Opaque has plenty of digital options.